Biography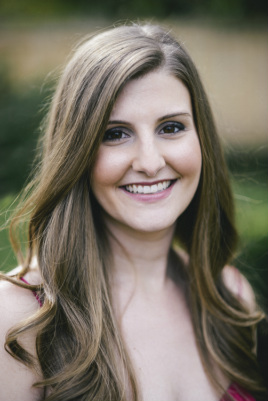 A native of Franklin, Tennessee, Dr. Sarah K. Crocker is a professional harpist and musicologist lecturing and performing solo, chamber, and orchestral music throughout the Southeast and beyond. Dr. Crocker is
Adjunct Professor of Harp and Musicology at Middle Tennessee State University
, where she also serves on the faculty of the
Honors College
. Additionally, Dr. Crocker maintains a harp and piano studio in Franklin for private students and is the President of the
Nashville chapter of the American Harp Society
. (For more information about harp lessons and beginner to intermediate piano lessons, please visit the
Lessons
page.) Prior to her position at MTSU, Dr. Crocker was an Instructor of Musicology and Ethnomusicology courses and the Instructor of Secondary Harp at the University of Alabama.
In April 2013, Sarah made her debut as a soloist performing Debussy's
Danses sacrée et profrane
with the
North Mississippi Symphony Orchestra
, where she has been principal harp since 2006. Sarah is also harpist for the
Murfreesboro Symphony Orchestra
,
Orchestra Kentucky
,
Nashville Wind Ensemble
, and performs often with many ensembles at MTSU. In addition, Dr. Crocker performs regularly with symphonies around the Southeast, including the
Meridian Symphony Orchestra
(principal harp, 2005-2013),
Tuscaloosa Symphony Orchestra
,
Alabama Symphony Orchestra
,
Albany Symphony Orchestra
, and
Montgomery Symphony Orchestra
. Dr. Crocker
is also in demand as harpist for numerous wind ensembles, choirs, and churches. Festival and conference performances include the 2014 CBDNA Southern Division Conference in Jacksonville, the 2013 and 2011 National Concert Band Festivals in Indianapolis, and the 2009 Midwest Clinic in Chicago. At the University of Alabama, Sarah was principal harp of the Huxford Symphony Orchestra, Alabama Contemporary Ensemble, Alabama Wind Ensemble, and Alabama Symphonic Band from 2003-2013, and she is still called upon to perform with these ensembles regularly.
In addition to performing, Dr. Crocker also has a passion for teaching and researching both harp and musicology. In June 2014, Dr. Crocker will present "Pierre Jamet and the Twentieth-Century Harp Quintet" as a featured lecturer at the
2014 American Harp Society National Conference
in New Orleans, LA. She has also presented lectures on the musical legacy of the Hasselmans family of musicians, and is currently working on a manuscript about this topic. Her D.M.A. Document, "The Descriptive Miniatures of Alphonse Hasselmans and Henriette Renié: An Examination of the Pedagogical and Artistic Significance of Salon Pieces for Harp," was nominated for the 2013 Outstanding Dissertation of the Year Award.
Additional research interests include music's intersection with French and German culture, politics, and gender identities in the nineteenth and twentieth centuries and the post-WWI and WII avant-garde movements in Europe and America.
Developing from Sarah's love of chamber music, the
Delta Duo
was founded with flutist Dr. Whitney O'Neal in 2008. The duo can frequently be seen in concert, selected as featured performers at the 2014 & 2012 Midsouth Flute Festivals and the 2012 and 2011 Kentucky Flute Festivals and performing in recital at Mississippi State University in 2010. In August 2011, the duo collaborated with composer Anne LeBaron to present the Southeastern premiere of her work
Solar Music
for flute and harp. In 2012, soprano Dr. Dawn Neely and violist Eric D'Alessandro joined the duo to form the
Druid City Ensemble
. Since its conception, the ensemble has been in demand as guest performers appearing in venues from Tennessee, Kentucky, Alabama, and Georgia to Chicago, IL. The Druid City Ensemble has been honored to perform at the 2014 & 2012 Midsouth Flute Festivals, the 2012 Kentucky Flute Festival, and yearly at the prestigious Second Saturday at Two Concert Series at St. James Chapel in downtown Chicago from 2011-2014. In addition to concerts, the Delta Duo and Druid City Ensemble are also available for weddings, church services, and private events. For more information, please visit the
Delta Duo
website or the
Druid City Ensemble
page.
Dr. Crocker holds a B.M.
summa cum laude
, M.M., and D.M.A. in H
arp Performance with Musicology cognate from the University of Alabama, where she studied with Judith Sullivan-Hicks. She also completed summer harp studies with Mary Brigid Roman (FSU), Judy Loman (Toronto), and Katie Buckley (Brevard Music Festival). She has performed in masterclasses for famed jazz harpist Deborah Henson-Conant and Maxim Rubstov, principal flute of the Russian National Orchestra.
---